ABOUT US
Web design, printing and marketing for small businesses and professionals. That is what we do.

We are focused on making your business, clinic, or organization successful. That is our mission.
Web Design | Internet Marketing | Web Hosting | E-mail | Domain Name Registration
Graphic Design & Illustration | Identity & Brand Strategy
HOW IT ALL STARTED
Randy Word owned an e-commerce business in the late 1990's, and originally hired a web design company to build the website. This company made big promises, but did not deliver on them. After becoming frustrated with this process, in 1999 Randy decided to learn how to build the website himself (with the help of Andrew Kent and Anna Pengelly). It ended up being a much bigger project than originally expected, but the end product was a beautiful 250 page web site with a full shopping cart database and many exciting graphical innovations that are still considered cutting edge today.

With a passion for design and amazed at how difficult it is to find reliable web design companies that provided personal, friendly service, Randy started WORD Web Design to serve and meet the needs of small businesses and professionals.
THE PEOPLE WHO MAKE IT HAPPEN
| | |
| --- | --- |
| Randy Word - CEO & Web Designer/Programmer | |

Randy has over 27 years of experience in small business accounting, serving as CFO for four small businesses during his career. Randy also worked as both a trainer/teacher and accountant in the computer training department (Edu-Tech Center) at OHSU, and he has over 20 years of experience in website design and business marketing and branding. His first website design was self-taught, and Randy has participated in continuing education since then, in order to bring the most current technology to the websites he designs and builds.

Randy's hobbies include Bicycle Road Racing (he has won 10 Oregon State Championship medals), and racing Karts with his eldest son (WordRacing.com).

"My goal at WORD Web Design is to put myself in the shoes of our customer's clients (or patients) and provide the online interface that best meets their needs. In addition to building the brand, it's our responsibility to make websites and online forms user-friendly".
Ethan Word - IT & Administrative Assistant

Ethan is the newest member to our team, joining Word Web Design in 2018. We are really pleased to have his IT skills on board. Ethan has been interested in technology and computers for many years and he received his CCNA certificate while studying Computer Science & Networking at Mt. Hood Community College. Ethan is also the owner of WordTech Reviews and has a large following on YouTube. Ethan assists our customers with IT work (as well as our in-house IT work). He also does much of our project management and administrative tasks with orders and invoicing.

Ethan's hobbies include just about anything to do with technology, including building high-end custom computers (picture to the right is Ethan with one of the custom machines he built). He also enjoys kart racing, and high tech performance cars. Ethan received his CCNA certificate from MHCC.

Tim Bergmann - Graphic Design & Illustration

Working closely with Tim Bergmann of Bergmann Graphics, we now offer a much wider range of design services, including image branding, and print materials. Contact Us to learn more about how we can develop your company brand and image.

Tim's favorite pasttime is bicycle racing. His daughters recently joined him on the Velodrome - a track specifically designed for bicycle racing. He is also a board member of the non-profit organization b.i.k.e. (Bicycles & Ideas for Kids Empowerment).

Special thanks also to Scott Hillson and Kirby Campbell who do web programming for us part-time, and Jennifer Oviatt who keeps our books and office organized!
GIVING BACK TO OUR COMMUNITY
We support the following:

Miles From Molly - The Molly Thompson Memorial Fund is a non-profit organization that raises money for Emanuel Children's Hospital and supports local children battling cancer.
b.i.k.e. - Bicycles & Ideas for Kids Empowerment, giving hope to "at-risk" youth.

We also offer a 10% discount to non-profit organizations.
COMMUNICATE WITH US ON FACEBOOK
MARKETING TIPS & TECH NEWS FOR SMALL BUSINESS
WordForBusiness.com
POSITIVE QUOTE OF THE DAY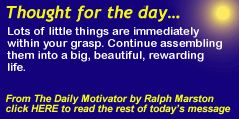 WORD Web Design, your small business resource since 1999.
HOME | WEB DESIGN | PORTFOLIO | TESTIMONIALS | RFQ | BRANDING | COPYWRITING | WEB HOSTING | SEO
BUSINESS CARDS | STATIONERY | BROCHURES | SIGNS & BANNERS | ABOUT US | CONTACT US | TECH SUPPORT
SPECIALTY SERVICES: HEALTH CARE PROFESSIONALS | RACE TEAM MARKETING